In 2018 KPS Vital launched two new product lines: Olealeaf and TXA Plus.
Those lines were being sold in Spanish pharmacies, and due to its success, the company decided to bring the products to markets.
This year, KPS Laboratories are focusing on expanding the brand to Asia via a new strategy more focused on e-commerce channel and social media presence.
MORE
BRAND EVOLUTION
~ Best quality ingredients ~
<! ========= Cool Timeline Free 2.1 =========>
Timeline
1919
The great grandfather of the Roquet family, a pharmacist, developed a cream using natural components to take care of the hands of peasants who collect oranges in the Mediterranean countryside.
1950
The Roquet family established their pharmaceutical laboratory in Valencia and began working on the development and creation of creams.
1978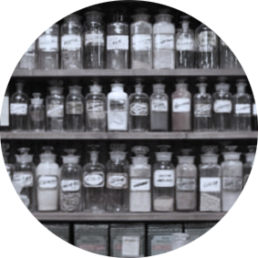 The family started to dedicate themselves to creating and personalizing formulas for clients with special needs, and "the secret" formula was a great success.
2010
Kern Pharma, one of the biggest pharmaceutical laboratories in Spain began to sell a series of skincare creams exclusively in medical aesthetic clinics.
Then KPS Vital was born.
2017
In 2017, the twin brothers of Roquet family and the Kern Pharma laboratory began to work together with the objective of refining their centuries-old formulas and bringing the final products of KPS vital to more women.
2018
After a strict and inspiring R&D process, KPS Vital launched two new product lines: Olealeaf and TXA Plus
2019
Now, KPS Laboratories are immersed in the expansion process reaching the new market of China and improving the presence of the product in the online market.